This is the bike Scott was riding, when he was killed!

SAVE A LIFE...BE AWARE OF MOTORCYCLES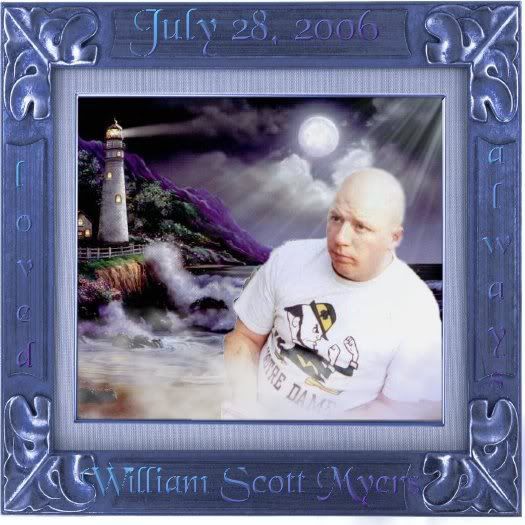 To Dad...Love from Brandon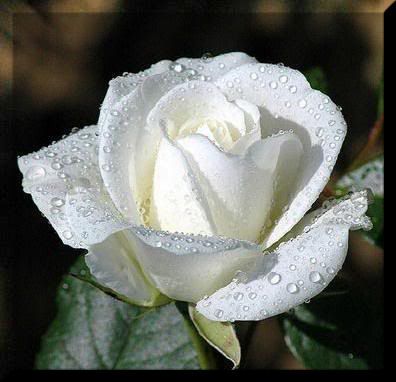 If I sent a rose of white,
For every time I cried at night,
You'd have a room full of roses!
I Love & Miss You Son!!!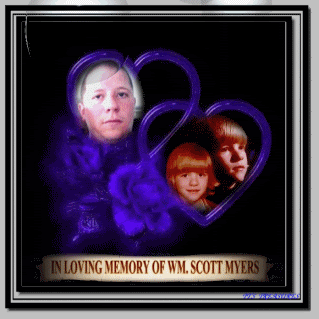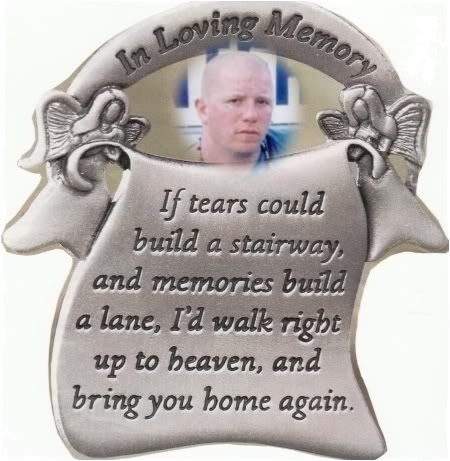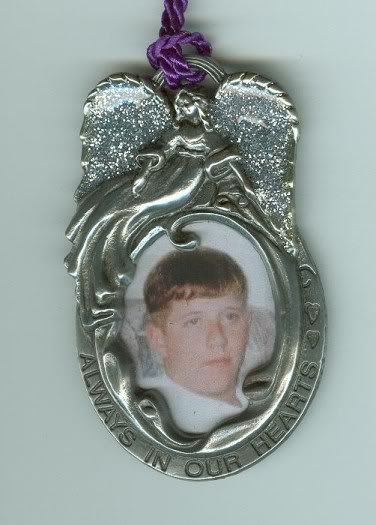 The Pain Of Grief

It comes quietly but quickly
Stealing away your breath
A pain in your heart so strong
Caused by a loved one's death.

It's cold and harsh and painful
It weaves through your soul and mind
Tears that flow like a river
No peace in your heart you'll find.

A harsh reality it makes you face
Such an emptiness in your heart
A longing so unbelievably strong
For the love that's been torn apart.

The nights are long and terrible
Old memories rob you of sleep
Remembering every precious moment
And in the quiet of night you weep.

Sorting through old pictures
And some will make you smile
But then you're overcome with pain
And you'll cry again for awhile.

No one can understand it
Unless they've suffered this way
And then they come to realize
That their grief is here to stay.

In time it may get easier
But it always will remain
Inside a broken, shattered heart
And a soul that's etched with pain.

~ Charlotte Anselmo ~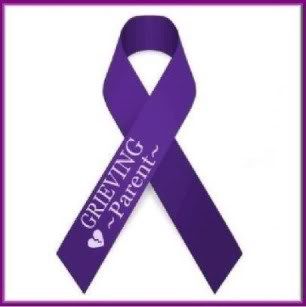 He preferred to be called Scott.

This Memorial website was created in the memory of our loved one,
William Scott Myers, who was born in Farmington Hills, Michigan on
November 5, 1973 who "Lost His Life" on July 28, 2006 at the
age of 32, Caused By, "Bassam Moussa" 43, of Southgate,
Michigan For Negligent Driving!
You may have broken his body up and taken his life but,
"YOU WILL NEVER BREAK HIS SPIRIT!"
WE WILL REMEMBER AND LOVE SCOTT FOREVER!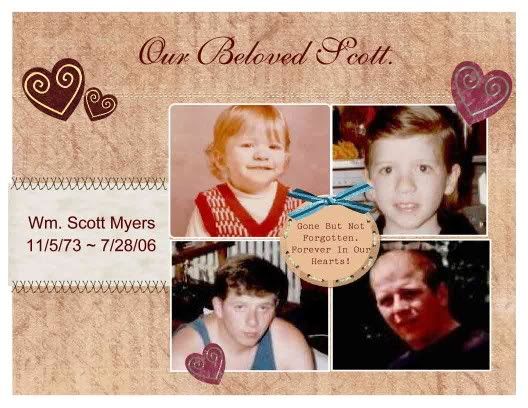 Your Brother Daryl's Tattoo.
Your Nephew Steven's Tattoo

There are two links missing from our family chain.
William Scott Myers, Killed by a careless driver.
And Scott's niece,
Samantha Danielle Myers, Who passed from a
defective heart at age 3 months 13 days old.







Damaged Bike. Taken at impound yard.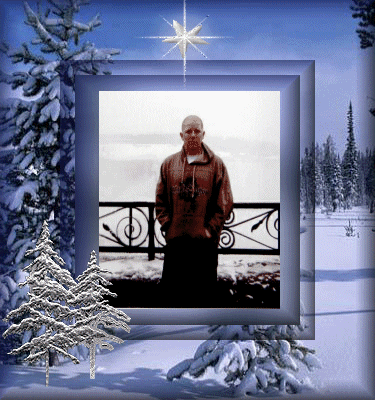 For you my brother, I'll always LOVE you and never forget!
Love, Shannon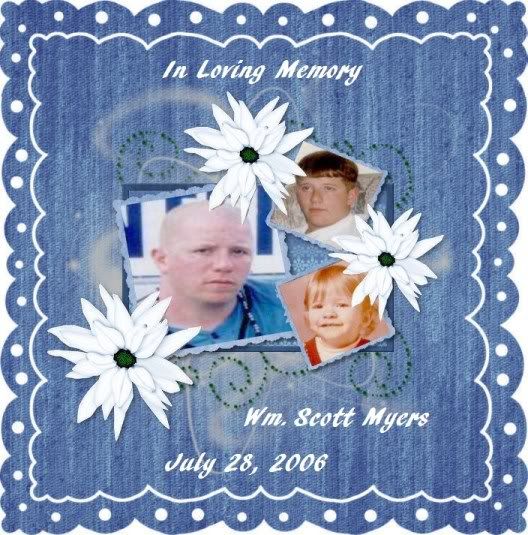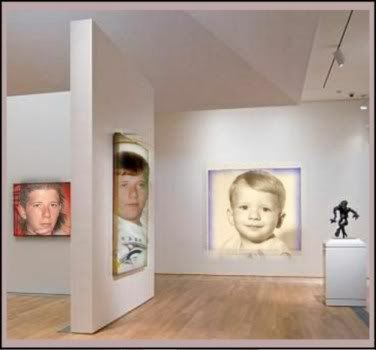 *NEGLIGENT HOMICIDE IS STILL MURDER,
ANYWAY YOU LOOK AT IT! YOU CALL IT WHAT
YOU WANT. IT'S STILL MURDER, AS FAR AS
I'M CONCERNED!!!!

OUR JUDICIAL SYSTEM LET YOU WALK AWAY FREE.
BUT KNOW, THAT OUR GOD WON'T!!!
YOU WILL, ANSWER FOR THE DEATH OF MY SON!!!

Galatians 6:7... "Be not deceived; God is not mocked:
for whatsoever a man soweth, that shall he also reap."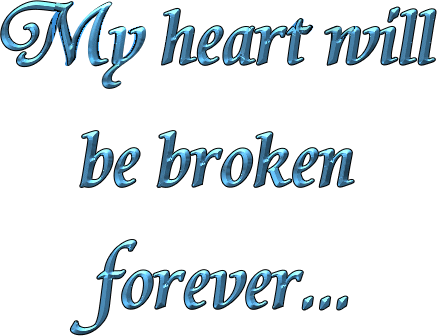 HOW IS IT, THAT "YOU" NEVER SEEN NOR HEARD
THAT MOTORCYCLE??? TWO OF THEM TO BE EXACT!
"YOU" WERE THE CAUSE OF MY SON'S DEATH...
YOU KNOW IT, I KNOW IT AND
MOST IMPORTANTLY...GOD KNOWS IT!!!






THIS IS MY SON'S BLOOD THAT "YOU" SPILLED!
IT BREAKS MY HEART EVERY TIME I THINK ABOUT
HIM & HOW HE DIED, ALL BECAUSE OF YOUR
STUPIDITY!!!! YES, I'M BITTER AND RIGHTLY SO!
ONE DAY GOD WILL SEEK JUSTICE FOR MY SON!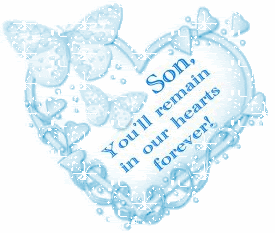 HE ONLY TOOK MY HAND

Last night while I was trying to sleep,
My son's voice I did hear.
I opened my eyes and looked around
But he did not appear.

He said, "Mom you've got to listen,
You've got to understand,
God didn't take me from you,
He only took my hand.

When I called out in pain that day,
The instant that I died,
He reached down and took my hand,
And pulled me to His side.

He pulled me up and saved me
From the misery and pain.
My body was hurt so badly inside,
I could never be the same.

My search is really over now,
I've found happiness within.
All the answers to my dreams,
And all that might have been.

I love you so and miss you,
And I'll always be nearby.
My body's gone forever,
But my spirit will never die!

And so, you must go on now,
Live one day at a time.
Just understand -
God did not take me from you,
He only took my hand.


Thank you for visiting Scott &
Samantha, also for the candles
and tributes that are left.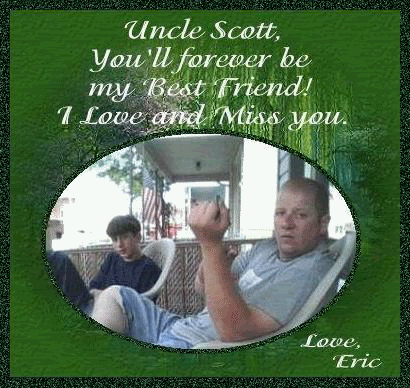 William Scott Myers, was truly a great Son, Brother, Father,
Uncle and Friend.


Scott was born on Nov. 5, 1973 in Farmington Hills, Michigan.
When Scott was 2 months old, he was diagnosed with Spinal
Meningitis. He started having Psychomotor Seizures approx.
at the age of 5. Scott had a learning disability brought on by
the Meningitis. In 1985 he had seen the last of his Seizures.

Scott was a very inquisitive child, as his brothers and
sister would sit playing with their toys, he would be in the
corner, taking his apart. Maybe this is why he was good at
fixing cars and motorcycles. He was a self taught mechanic.
Anytime someone needed something fixed, being in or out of
the house, car, computer, you name it, he could usually fix it.
Scott had overcome his disabilities.

Scott married on Dec 8, 1994 in Detroit, Michigan.
Anyone will tell you, that the proudest times in Scott's life
was, when his two sons were born. Scott LOVED his kids
very much, they were his world! He did most of the raising
of his two boys. Scott was a strict parent. He enjoyed taking
his boys, teaching and doing different activities with them.
There wasn't anything, he wouldn't do for them. He was
a Wonderful Dad and Faithful Husband.

Scott was a very outspoken person, he would tell you
just how it was. He'd do anything for people whether it
was family, friend or a perfect stranger but, if he didn't
like you, he wouldn't pretend to like you, he let it be
known. Scott would give you the shirt off his back, if
you were in need.

On the tragic day of July 28, 2006, Scott was doing what
he loved to do, he was riding a Hayabusa motorcycle,
(that he built) just a few blocks from his home when,
Bassam Moussa of Southgate, Michigan pulled out of a
doctor's office driveway, in Dearborn, Michigan and tried
to beat the traffic. Witnesses said, "By the time Scott
realized, the man was actually going to come all the way
across too the third lane, he started gearing the bike down,
to try and stop. He also tried to get the bike over the curb
onto the medium. It was too late for Scott to stop!"
Scott died instantly.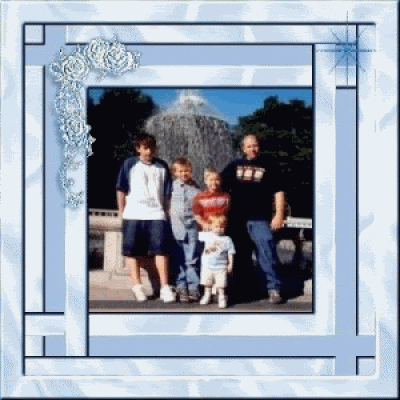 Eric, Brandon, Shane, Billy Jr. & Scott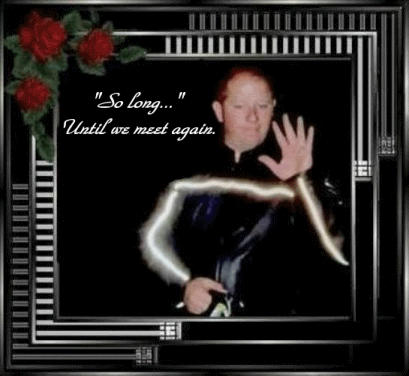 So Long

You look so peaceful lying there
With your hands folded upon your chest.
You look like you are sleeping
But you are at eternal rest.
Not a hair out of place,
Your make-up nicely done,
A beautiful invisible smile upon your face -
For now you are with God above.

When someone special passes on
It does not mean they are gone,
Though they are no longer with us
Their memory still lives on.
It hurts so much to lose a brother-
Especially one that is trustworthy and kind.
Scott, you were that special brother,
A rare and special find.

Scott, you will always be with us
In spirit and in mind.
You'll always have a special place in my heart
Forever until the end of time.
Scott, I will not say "Good-bye".
This is not the end.
So I will just say, "So long..."
Until we meet again.
Copyright ©2007 Steven Savage

We Miss You!




Your resting place I visit
Place flowers there with care
But no one knows the heartache
When I turn and leave you there
A million times I've needed you
A million times I've cried
If love could have saved you
You never would have died
It broke my heart to lose you
But you did not go alone
For part of me went with you
The day God called you home.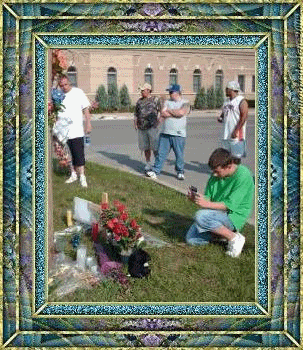 We will never forget you Scott,
Everyone Loves and Misses you terribly!
You were just a man trying too make ends meet and
raise your sons, to the best of your ability! I'm
proud of you! You have many, many friends and
family that love you!!!!
You had a kind heart and beautiful soul,
that's why you are, so LOVED and SPECIAL!!!!!
We know you weren't perfect, you made mistakes in
your life, who hasn't??? But you didn't deserve too die
at the hands of a negligent driver!!!!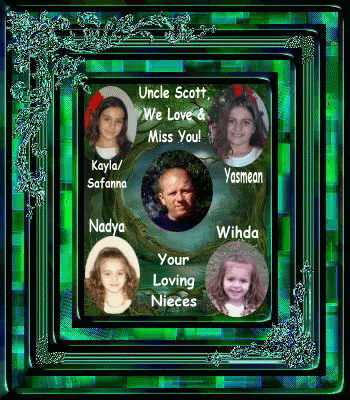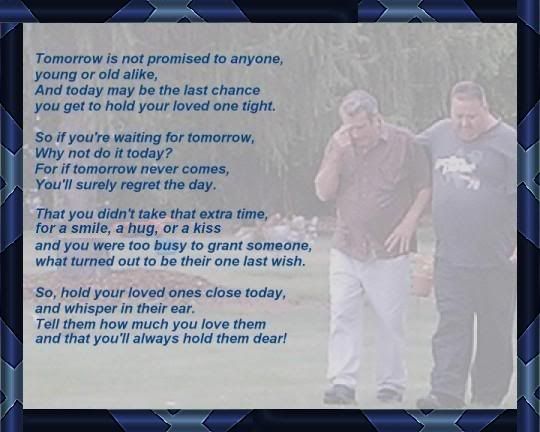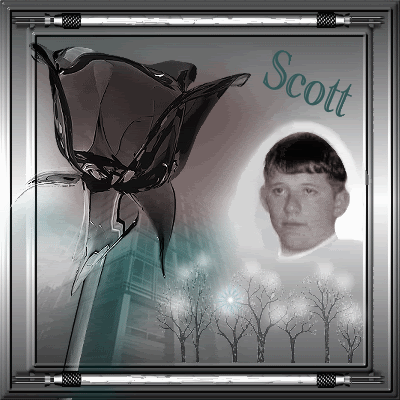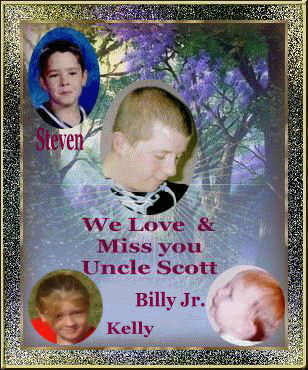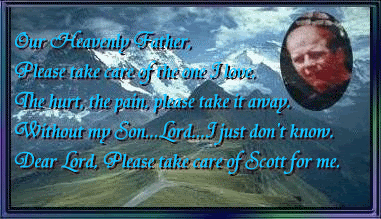 My Son Lives in Paradise

A photograph when you were young
Sits quietly on the shelf
Thoughts of you come drifting back
I just can't help myself.

A part of me just disappeared
The day you went away
An empty space now fills my heart
There are no words to say.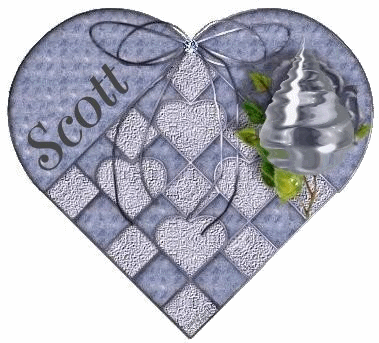 Scott was the proud Uncle of,
seven nieces, (one which preceded
him in death, (Samantha) and three
nephews. Who love and miss their
Uncle very much!
Katarena, Kayla/Safanna, Yasmean,
Nadya, Wihda, Kelly, Eric, Billy Jr. & Steven.
These are children with broken hearts!





Proud of his Irish heritage!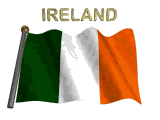 If you have never had or lost a
child, DO NOT come to me and
say, "You need too let go!"
I had to let go, the day my Son
died and I had to bury him!
I had no choice!!!

I have a right to grieve for my Son,
I have a right to cry, as long as I
want too for my Son, I have a right
to take as long as needed, to get
over my Son's death!
If there is such a thing!

But you on the other-hand, DO NOT,
have the right to say anything too
me about, how long it will take me!!!!
Until you, have walked in my shoes,
keep your Advice and Opinions too
yourself! I don't need them!!!

You DO NOT, hear me cry, nor do
you see my tears! So, DON'T you or
anyone else pass judgement on me!!!
I love my Son whole-heartedly!!!
If that bothers you, then that's
your problem, NOT MINE!!!
I have a heart!!!
What's your excuse????

"Thank God" for drivers with a conscience!






Shannon, Daryl, Brian & Scott...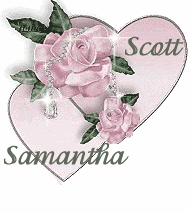 Scott's Niece...Samantha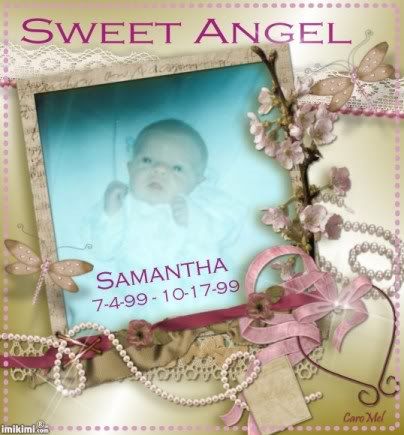 To cousin Samantha...
Love, Brandon

Your Dad's Tattoo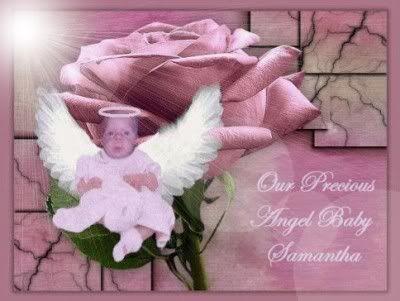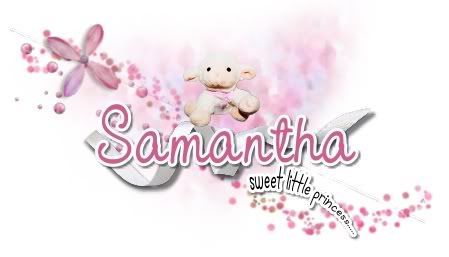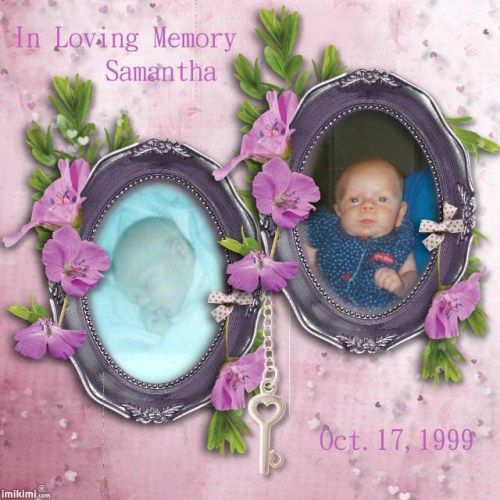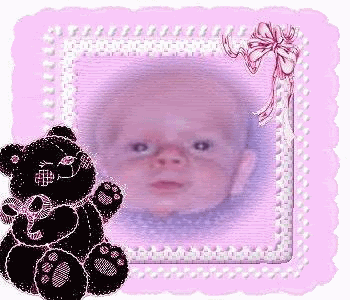 Samantha Danielle Myers
July 4, 1999- Oct 17, 1999

Our precious Samantha passed
away from a heart condition.
Unbalanced Atrioventicular Canal Defect
Status post Mitral: Mitral Insufficiency Valve Replacement
Status post Mitral Valve Replacement: Mitral Stenosis
Respiratory Distress Syndrome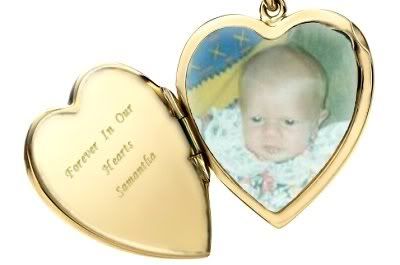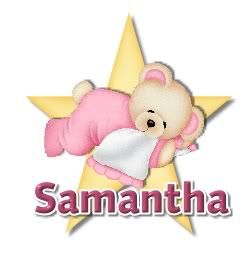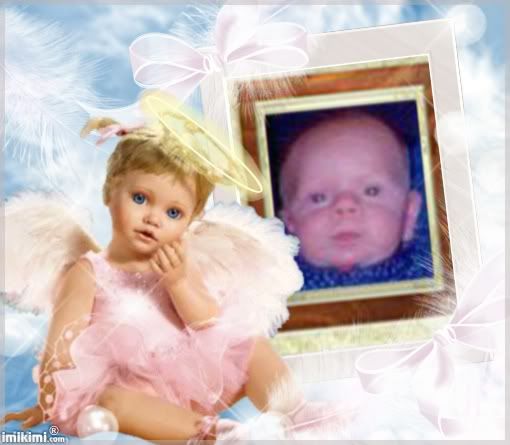 Dad (Daryl) & Samantha

Samantha you and Uncle Scott,
take care of each other.
With Love from all of your family!




Grandpa & Samantha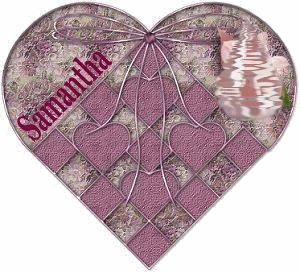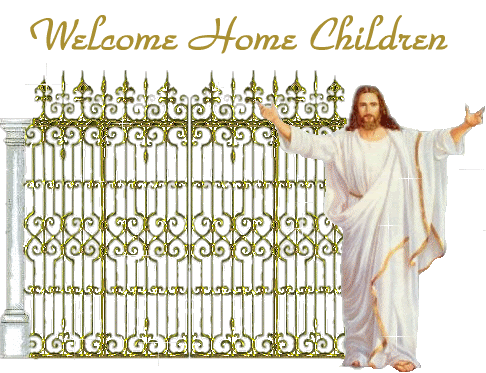 In Loving Memory of.....



William Scott Myers
Killed by a careless driver/Motorcycle
November 5, 1973~July 28, 2006



Samantha Danielle Myers
Jul. 4, 1999~Oct. 17, 1999
Niece


William Howard Copley
Jun. 13, 1922~Jun. 20, 1995
Navy...USS Atlantida
Maternal Grandfather



Esther (Fitch) Copley
Mar. 6, 1926 ~ Aug. 4, 1985
Maternal Grandmother

Vickie Gale Quillen Copley
Mar. 6, 1948 ~ Feb. 16, 2016
Aunt
William Richard Copley
May 27, 1890 ~ Apr. 30, 1975
Great Paternal Grandfather


Lula Martha (Adair) Copley
Mar. 14, 1895 ~ Jul. 14, 1974
Great Paternal Grandmother


Jim (Fitzpatrick) Fitch
Dec. 12, 1901~Nov. 17, 1970
Great Maternal Grandfather


Virgie Alice (Elkins) Fitch
Oct. 26,1904~May 9, 1988
Great Maternal Grandmother



Pamela Denise (Edmonds) Porter
Aug. 31, 1968 ~ Apr. 13, 2002
Cousin


Jay Cox Jr.
Jul. 26, 1948 ~ Jan. 1, 1988
Uncle

Edith Louise (Copley)
Cox ~ Walters
Jul. 2, 1952 ~ Apr. 6, 2008
Aunt
Alisha Marie Stamper
Jul. 29, 1995 ~ Apr. 16, 2008
Cousin
Mary Jo (Stringfield) Lee ~ Edmonds
Jul. 27, 1944 ~ Sept. 7, 2011
Great Aunt
Edith Louise (Copley) Rose
Jun. 3, 1916 ~ Aug. 18, 1988
Great Aunt
Charles Harold Copley
Aug. 16, 1929 ~ Nov. 21, 1978
Great Uncle
Ethel (Copley) Layne
Jan. 17, 1919 ~ Mar. 31, 1980
Great Aunt
John Harley Copley
Feb. 20, 1927 ~ Jul. 21, 1987
Great Uncle
Charles Lillard Copley
Mar. 21, 1953 ~ Jun. 10, 1999
Cousin
Gaylon Wayne Shanks
Feb. 12, 1975 ~ Sept. 7, 2005
Angel Friend

Mary E. Calos
May 2, 1938 ~ Mar. 1, 2008
Beloved Friend
Phyllis Speelman
Feb. 7, 2008
Beloved Friend

Yvonne Jacqueline "Jackie" Hodgdon
Sept. 16, 1937 - Nov. 14, 2010
Beloved Friend